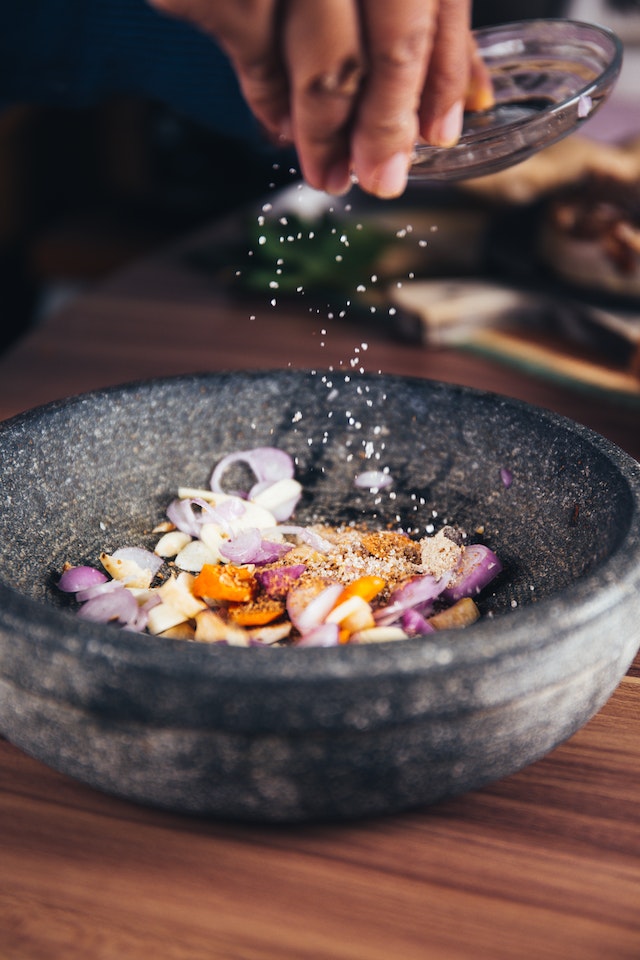 Creamy curry risotto acts as a perfect base for crispy baked salmon. This Curry Risotto with Baked Salmon Recipe can be a flavorful dinner. Everyone should try this delicious food. But for that you have to know how to cook this thing. So let's start learning about this delicious food.
What are the most important Ingredients for this recipe?
1 Tbsp. olive oil
1 cup uncooked Riceselect Arborio Rice
3 cups chicken broth, warmed
1 cup canned coconut milk, stirred and warmed
2 Tbsp. Thai red curry paste
3 cloves garlic, minced
2 tsp. curry powder
4 (4 to 6 oz.) salmon filets
½ tsp. ground ginger
½ tsp. garlic powder
Fresh cilantro, chopped, to serve
Here is the Process of making a delicious Curry Risotto with Baked Salmon: –
You just have to follow the below mentioned process carefully and everything will be done.
Take a large saucepan. Add olive oil over low to medium heat. Add rice, and toast it until it turns brown. Stir in broth for 20 to 30 minutes. After the broth gets absorbed, keep it aside.
After some time, slowly stir in warmed coconut milk, adding half a cup at a time to get a perfect consistency. Cook the mixture until the coconut milk gets absorbed.
Prepare a paste by adding ginger garlic paste and curry powder. Stir the previous mixture in the paste.
Keeping it aside, preheat the oven to 425 F.
Prepare a baking sheet along with aluminum foil. Add salmon. Season filets with ginger garlic paste.
Bake for 12 to 15 minutes. Until it is baked well to get your desired doneness.
Then give your final touch and serve salmon over risotto sprinkling some fresh cilantro.
Recipe for the Curry Risotto: –
Curry and risotto sound like an unusual combination, but it tastes so good together. It is like rice and curry ate together. Risotto is not accessible. But it is an Italian dish, made with special short grain rice which is high in starch. Italian Arborio, carnaroli and vialone nano rice are some examples. A special thing about this rice is that it absorbs quite a bit of liquid without making the dish mushy. Risotto looks best while spread out on a plate into a silky spoonable pool when served.
Now it's time to cook Baked Salmon: –
Baked salmon is super rich in omega-3. Also, it is a versatile dish which can be easily prepared. This makes a great partner for dishes like salads, veggies, pasta and curry risotto etc. While baking salmon, preheat the oven to 425° F to make it more tender and quick to cook. Use olive oil for the best taste of baked salmon, but don't worry if you don't have it; any cooking oil will do the job. When the fish starts to flake easily with a fork and the flesh looks opaque, it's time to serve it. If you ever wondered how to serve salmon, here is your tip. It goes best with little herbs and lemon squeezed on top of it. If you are in the mood to eat with some different flavor, you can do it with some pesto or a dollop of Italian gremolata.
Final Words: –
Both recipes are good on their own. But when you combine both of them and eat together, Curry Risotto with Baked Salmon Recipe; it becomes great. Have a taste of the recipe above and let us know how your taste buds felt!! You will get the complete instruction here: – https://riceselect.com/recipe/curry-risotto-baked-salmon