Mono Threads, Things You Should Know About it: Despite the fact that Halloween is over, scarily good skin care isn't. The "torturous" it's procedure, which former actress Eva Mendes has a thing for, has been gaining traction on Instagram.
Mono Threads, Things You Should Know About it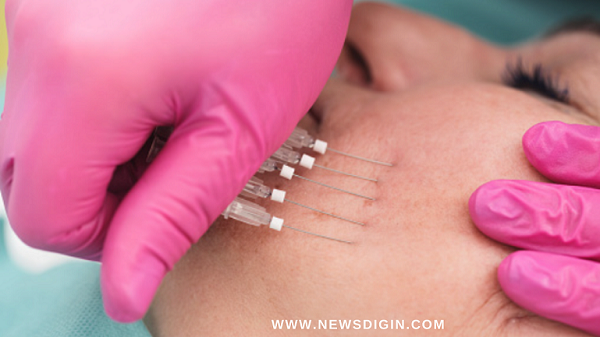 What Exactly Are Mono-Threads?
The "little threads made of an absorbable material called polydioxanone," an associate professor of dermatology at Yale tells Health.
This procedure involves inserting "mesh-like threads" in to the skin's subdermal layer in an effort to stimulate collagen production, while also defining the jawline quickly.
Lines can be seen on Mendes's neck, either from the threads already entering her skin or from the locations where they are planned to be placed.
The procedure may look painful, but Dr. Gohara assures his patients that the numbing cream used during the procedure ensures a pain-free procedure that results in an instantly sculpted appearance.
Do Mono-Threads Have A Purpose?
While mono-threads are less expensive and less invasive than a surgical facelift, the lifting and jaw-defining effects last only about a year before the threads dissolve.
Mono-Threads Are A Good Fit For Anyone
If one is not ready for a surgical face-lift. But want something more than Botox or filler. It may be for you. Anyone with ageing skin, without scarring or poor healing from previous procedures.
It would be an ideal candidate for the treatment. Because the threads fall out after a year. A surgical facelift is a better option for those who want long-term results.
If you want to try this. You should only go to a board-certified professional because incorrect placement could result in scarring. Or the body rejecting the fibres.
This procedure should only perform by board-certified dermatologists or plastic surgeons. It requires a high degree of precise and a thorough knowledge of anatomy.
Also Read: