Most Powerful Passport In The World, Henley's Index: The Henley Passport Index, it is a ranking of the world's most powerful passports, is just release. The number of countries that grant visa-free travel to holders of these passports determines the same thing.
According to the index, Japan and Singapore are at the top of the list, with India slipping four spots from last year's position to 90th.
Most Powerful Passport In The World, Henley's Index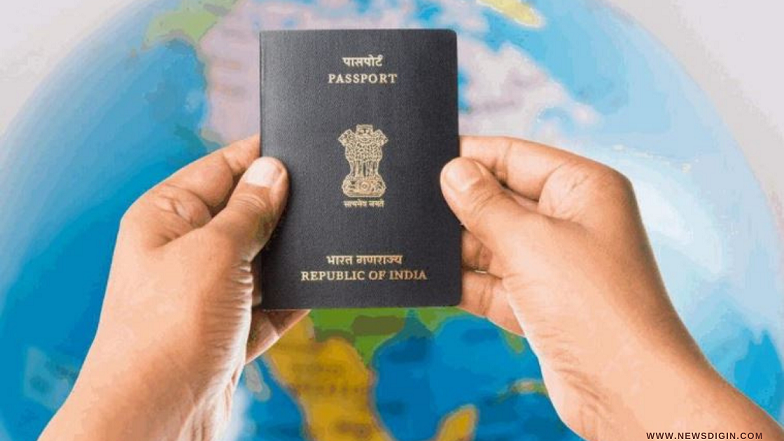 Comparison
In comparison to Indian passport holders, Japan/Singapore passport holders have visa-free travel to 192 countries! Second place goes to South Korea and Germany, whose citizens can visit 190 countries without a visa.
Afghanistan comes in last, with visa-free travel to only 26 countries available with an Afghan passport. Iraqi, Syrian, Pakistani, and Yemeni passports are also near the bottom of the list.
Nearly all of the countries at the bottom are either in a state of war or are experiencing internal strife. To be clear, the index does not take current COVID restriction into account.
The index also sheds light on the widening gap between passports with the most and least power as a result of the numerous COVID-related travel bans and restrictions, as well.
Also, as nations with Powerful passports have erected barriers to entry for citizens of other countries, the gap may widen even further, according to the study.
Index Defined
Passports are rank by the Henley Passport Index (HPI) base on how many visa-free destinations can reach by using a country's ordinary passport.
All of the IATA database's distinct destination countries and territories are taken into account. There are fewer passports list than destinations because not all countries issue passports to citizens.
Methodology
Each country's passport is compare against the IATA database in several steps to determine the score:
There are 199 passports on the list, and they are all check against the IATA database for seeing if there are any restrictions on where they can go. As the year progresses, the score is adjust to reflect the new data.
Criteria
A passport is issue by the government of the country where you are born.
citizen of the country that issued the passport who is an adult and travelling alone, not with other tourists.
Entrance for tourism or business purposes is desired.
a minimum of three days is required for a stay
In addition, there are the following circumstances:
Only normal passport holders are subject to these inquiries; holders of diplomatic, service, emergency, or temporary passports are not.
In order to enter the country, passport holders must comply with only a few simple requirements (for example, possessing a government-issued letter, translations, or empty pages)
Those who hold a passport are up to date on their immunizations and documentation requirements.
Passport Holders
Passport holders use the same airport for arrivals and departures.
They prefer a destination stay to a transit stopover.
Whenever possible, the port of entry is located in a major city or capital.
Passport validity requirements set by the destination country or territory are ignore.
Passport holders are free from the visa requirement (for example. Holding a hotel reservation or having proof of sufficient funds or return tickets)
Passenger information and board approval in advance are not consider visa requirements or travel restrictions, and paying airport tax is also not require.
Greenland and the Faroe Islands are assume to have the same visa policies as Denmark.
Visa-free entry is give to passport holders from countries or territories where visas are not require. When a visa on arrival, visitor's permit, or electronic travel authority (ETA) can be obtain without requiring pre-departure government approval, the passport gets a 1 as well. This may because of specific visa-waiver programmes.
0 is given in cases where visas are require or passport holders must obtain government-approve electronic visas (e-Visas) prior to departure. Visa on arrival is only available to those with a valid passport, so this gets a 0 as well.
Adding up the points earned by each passport at all of its destinations results in the final score for that passport.
Also Read: