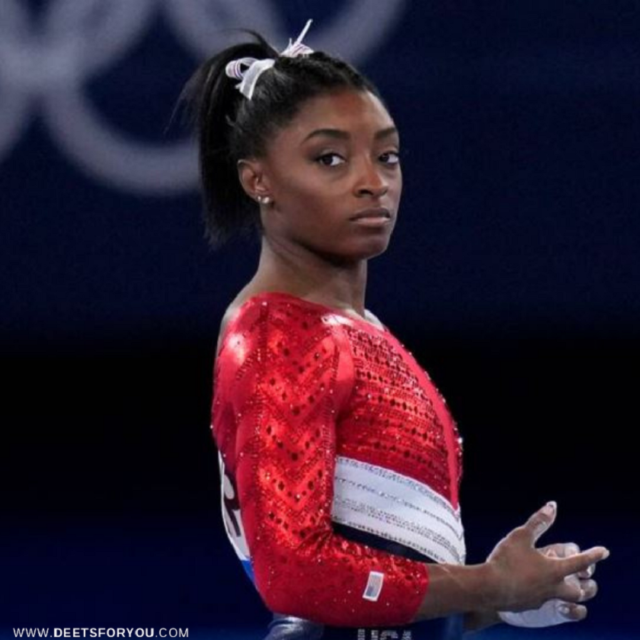 Simone Biles Net Worth & She Is First Female US Gymnast: U.S. gymnast Simone Biles, born March 14, 1997 in Columbus, Ohio, is consider one of the sport's greatest athletes.
Simone became the first female United States gymnast to win four gold medals in a single Games at 2016 Olympics in Rio de Janeiro. She is the first gymnast to win three consecutive world all-around titles (2013–15).
Simone Biles Net Worth & She Is First Female US Gymnast
Early Life
Biles grew up in Spring, Texas, a suburb of Houston, after her grandparents, Ronald and Nellie Biles, adopted her and her sister.
It was during a daycare field trip to Bannon's Gymnastix when Simone was six years old that she became interested in gymnastics, and she remained there for 11 years under the direction of her coach Aimee Boorman.
At the 2010 Women's Junior Olympic National Championships, Biles won a gold medal in floor exercise and a bronze in vault. More than two years later, she dominates force in the field.
All four of Biles' events—vault, uneven bars, balance beam, and floor exercise—were notable for their consistency, their exuberance, and the difficulty of their routines.
Her Championships
Her first world gymnastics championships as a senior competitor was in 2013, and Biles, who stands at 4'9″ (1.45m), became the first African American woman to win the all-around title.
Additionally, she won gold in the floor exercise as well as a silver medal in vault and bronze in balance beam.
Biles won four gold medals at the 2014 World Championships, including the women's team competition, the individual all-around, the balance beam, and the floor exercise. She won a silver medal in vault, as well.
All-around champion Simone Biles became the first woman since Kim Zmeskal in 1992 to win three consecutive U.S. titles. She completes her hat trick of all-around titles at the 2015 World Championships.
Medals In Championships
Vault bronze, and a share of the team title were also hers. She now has 14 world championship medals in her career, the most ever by a U.S. male or female gymnast.
It is also worth noting that she has won more gold medals at world championships than anyone else ever before.
Olympic favourite Simone Biles, who was too young to qualify for the 2012 London Games. She was a heavy favourite for the 2016 Rio de Janeiro Games.
As expected, she led the United States to gold in the team event and then won the individual all-around event. Four gold medals at a single Olympics are a record for a female gymnast. Biles added a bronze medal to her collection on the balance beam, bringing her total to five medals overall.
A year later, she announced that she was a victim of Larry Nassar, the former doctor for the United States national gymnastics team. Who find guilty of sexually abusing numerous athletes.
The following year, Biles returned to the ring and began competing again. She become the first female gymnast in nearly 25 years to win all five events at the 2018 U.S. national championships. Including a record-setting fifth all-around title.
Four gold medals (including another all-around title) and one silver medal make Biles the most decorate female gymnast in world championships history at the 2018 competition. Bringing her career total at that competition to 20 medals.
She's Still Going, Making History
As 2019 progressed, Biles continued to create history. She becomes the first gymnast in more than 60 years to win five gold medals at the world championships. Including one in the all-around event.
Biles also passed Vitaly Scherbo of Belarus to become the gymnast with the most world championship medals, surpassing Scherbo.
During the 2019 U.S. National Championships, she won five medals, four of which were gold. An outbreak of the COVID-19 pandemic prevented 2020 from hosting any large-scale events. Biles, on the other hand, was unaffected by the break.
2021 marked her first appearance in a competition landing Yurchenko's double pike, the sport's most difficult vault. She won her seventh all-around title at the U.S. national championships later that year. Also, she won three other gold medals and a bronze medal at the Olympics.
Read Also: