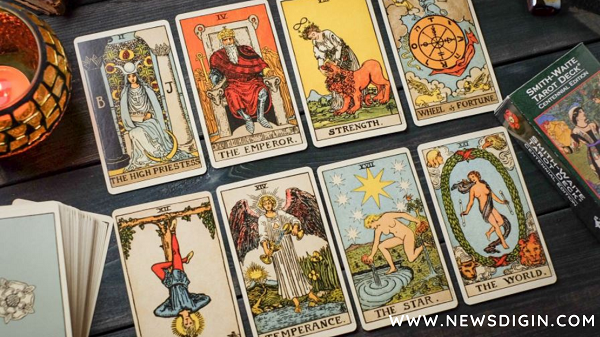 Tarot Smith, Let's See Her Biography: Pamela Colman Smith is best known to create the iconic Rider Waite Tarot deck. That many new Tarot readers start with. Smith was an eccentric. Bohemian artist who met Bram Stoker and William Butler Yeats.
Tarot Smith, Let's See Her Biography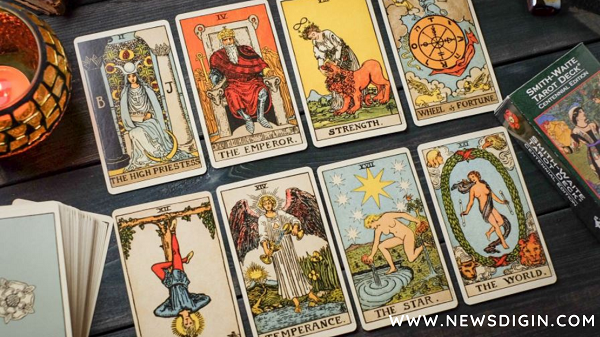 Introduction | Tarot Smith
Pamela Colman Smith (1878-1951) grew up in Manchester and Jamaica with her parents. Smith was biracial, with a Jamaican mother and an American father.
Her, nicknamed "Pixie," attended the Pratt Institute in New York City as a teen. Smith dropped out of Pratt after her mother died in 1896. To join a travelling theatre troupe and live the life of a troubadour.
Smith gained notoriety as a costume and set designer as well as an actor. This was an unusual job for a young. Single woman in the early 1900s. Around 1900, she was active in the women's suffrage movement.
Career In Art
Smith's stylized style made her a sought-after illustrator, with work by Bram Stoker and William Butler Yeats. She also wrote and illustrated a collection of Jamaican folktales called Annancy Stories.
Dianca London Potts says "Smith's miniature theatrical pieces inspired by Jamaican folklore. And her illustrations helped her gain recognition in New York and abroad. Hence she became a sought-after illustrator and community celebrity."
Alfred Stieglitz, the photographer and art promoter. Gave Smith a gallery for her paintings in 1907. Hence her work was the first to be shown in his gallery, which specialised in the new art form of photography.
Her early work with William Butler Yeats (illustrating a book of his verses) would change Smith's life. In 1901, he introduced her to his Golden Dawn Hermetic friends.
During her Golden Dawn journey, she met poet and mystic Edward Waite. Waite hired Smith to create the artwork for a new Tarot deck he wanted to create around 1909.
Smith was the first artist to use characters as lower card images. To create an occult symbolism rich tapestry that set the gold standard for modern Tarot decks. Smith incorporated human beings into the mix of cups, coins, wands and swords.
Her original images were created in gouache, Smith's preferred medium. Hence an opaque watercolour mixed with natural pigments and a binding agent.
The resulting 78-card Tarot deck is publish by Rider and Sons and sold for six shillings. Hence the deck is market as the Rider Waite deck by the publisher and artist Edward Waite. Though it is now known as the Waite Smith deck or even Rider Waite Smith.
Smith became a Catholic two years after creating her iconic Tarot images. And a decade or so later opened a home for priests in Cornwall, England. Therefore smith continued to produce illustrations. Including some for the war effort during WWII.
But she never received royalties for her Tarot images. Hence her work admires but never commercially successful. And she died penniless in Cornwall in September 1951. Therefore her personal effects, including unsold artwork, auction off to pay off debts.
Also Read: