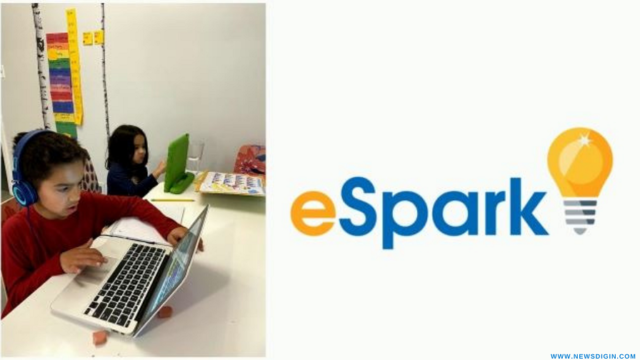 eSpark, Online, Differentiated Math And Reading Activities For Grades K-5: Hey guys today I am sharing some useful information about eSpark and how it is helpful to the students. May this information helps you.
Espark, Online, Differentiated Math And Reading Activities For Grades K-5
About
eSpark is an online learning platform that provides differentiated, standards-aligned math and reading lessons (or "quests") to students in grades PK-5.
It is suitable for individual, small group, station, and whole class instruction and can be accessed via any internet-enabled device. Teachers can sign up for a free one-year trial, and schools/districts can get a price quote based on their size and needs.
eSpark includes student licences as well as professional development and ongoing support at the school/district level.
We'll get into the overall structure and design of eSpark for students later, but first, let's talk about how eSpark looks from the perspective of a teacher or administrator.
How To Start Espark?
To begin, based on student performance data, eSpark is able to tailor its content to specific student needs.
The eSpark team either import that data for you (from standardised tests like the NWEA MAP, STAR Assessments, or i-Ready), or students can take a placement quiz when they first log in if you are an individual teacher with no access to that data.
In addition to importing student data, eSpark can import and configure student rosters, or teachers can enter them manually. For classrooms and schools that use Google Classroom, eSpark also syncs with that system.
Finally, whether you are a single classroom teacher, a school, or an entire district, it is simple to import and place your students within the eSpark system.
Once students have been imported and placed in eSpark, the system can run automatically based on individual skill gaps, or teachers manually assigns lessons (or "quests") to individual students, small groups, or the entire class.
Student View Consideration In Espark
All of this can be done from the teacher dashboard, as well as tracking whole group or individual performance. Teachers can also use the "student view" option to see what students are seeing and adjust individual learning goals for each student.
Students will follow a standard quest format once they have receive a quest (either automatically based on their specific needs)
The interface will differ depending on whether the student is in pK-2 or 3-5. (more direct for pK-2 vs. more open-ende for 3-5) However, the basic format of the quests remains the same, and each quest is centred on a single Common Core Standard.
Overview Of The Quest
Pre-Quiz
If students get a perfect score, they will automatically advance to the next skill.
Video Framing
Providing students an roundup of topic.
Videos And Activities
These including videos, eBooks, animations, and other media that are frequently sourced from third-party content providers.
Drag and drop, fill in blanks, and other interactive questions
Post-Quiz
Assesses students' learning gains.
Students re-teach what they have learn and record video on their device. Then that video uploads to the teacher dashboard, where the teacher can watch and provide feedback.
Overall, the quest structure works well for moving students through each standard while also providing multiple opportunities for learning, practising, and assessing.
How This Video Recording Of Student Helps In Learning?
The creative challenge, in which students record a video of themselves re-teaching the concept, is by far my favourite part.
Asking students to re-teach topics is always one of the most effective (and enjoyable). It is best way of assessing student understanding in my own K-5 experiences. It's also great that the teacher provides immediate feedback to the student via the platform.
An example of a student response is here, continue to read.
As students progress through quests. The teacher monitors their progress and intervene if they are having difficulty with a particular topic.
Individual and classroom data is track, and administrators get analytics at the school/district level as well.
Teachers receive two weekly email updates in addition to using the dashboard to track performance:
A general progress report onhow a student is going with studies.
A small group suggestion base on students who are struggling with the same skill.
This is a fantastic feature, because many teachers don't have time for digging into analytics on a regular basis, and this way, they still get a quick snapshot of who is struggling with a specific topic.
Bottom Line
Overall, I'm a big fan of eSpark, especially their flexibility. eSpark easily integrate into a variety of contexts (individual, small group, stations, and whole class). The content automatically differentiate to meet the unique learning needs of each student.
I think the quest structure is an approach that is engaging and helps reinforce new skills in a variety of ways. I like the distinction between pK-2 and 3-5 students.
Furthermore, there is excellent support for ESL students, as well as a wide range of data and analytics that teachers uses for tracking student performance.
Also Read: